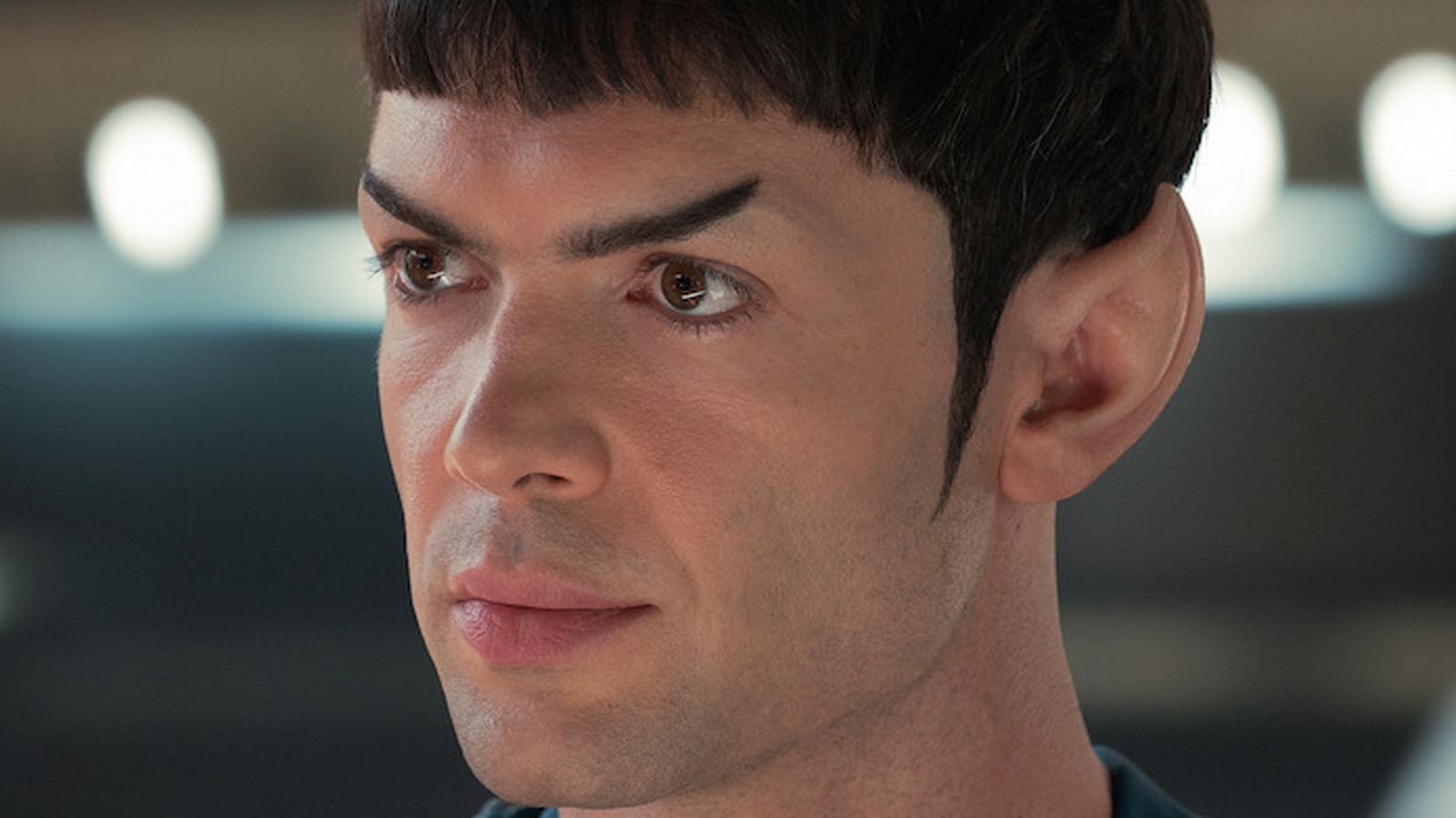 Regrese a "La serie original", en particular al final de la temporada 1, "¡Operación: aniquilar!" Aquí es cuando el Capitán Kirk (James, por supuesto, interpretado por William Shatner) y la tripulación del Enterprise reciben una llamada de socorro de Deneva, una colonia de la Federación, solicitando ayuda para luchar contra un parásito mental mortal. Entre los que residen en la colonia se encuentra el hermano de James, cuyo nombre completo es Jorge Samuel Kirk. Cuando llegan James y el grupo de rescate, encuentra a su hermano Sam (también Shatner, aunque luce bigote), ya muerto.
Los eventos de "Operación – ¡Aniquilar!" tienen lugar, como el resto de "The Original Series", aproximadamente una década después de los de "Strange New Worlds". Esto significa que ahora hay un segundo personaje a bordo de Pike's Enterprise cuyo destino nos ha sido anunciado. A estas alturas, casi todo el mundo es consciente del propio destino de Pike, el catastrófico accidente que lo deja paralizado, sin palabras, con muchas cicatrices y atado a un scooter de movilidad operado por ondas cerebrales (a través de IGN). Está cubierto en el desgarrador episodio de "The Original Series", "The Menagerie", y reconfirmado en el episodio "Through the Valley of Shadows" de "Star Trek: Discovery". Solo que esta vez, es en forma de premonición.
Gran parte del arco de Pike, a lo largo del primer episodio y la primera temporada de "Strange New Worlds", es su esfuerzo por enfrentarse al espantoso accidente, todavía dentro de una década. ¿Está su destino escrito en piedra? ¿O es capaz de cambiarlo ahora que lo sabe? La propia historia de Sam Kirk podría proporcionar una pista. Tal vez todos deberíamos vigilarlo.